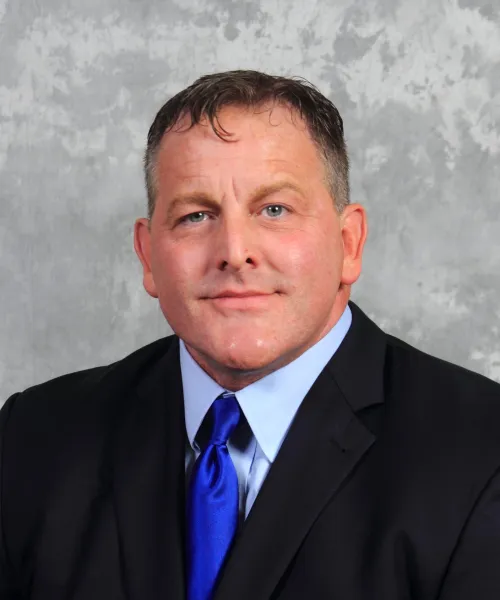 Sean Schreffler
General Manager, Licensed Funeral Director, Preneed Specialist, and Licensed Crematory Operator
Sean M. Schreffler is a third generation licensed funeral director and embalmer who has spent over 25 years in the death care industry. His family owned and operated the Schreffler Funeral Home's three locations in the Kankakee Illinois area from the 1940's until selling the business in 2015. Sean then took his experience to Columbia, South Carolina where he joined and served as the Location Leader for the Thompson Funeral Home, Greenlawn Memorial Park, and Greenlawn Crematory. In February of 2023, Sean brought his talents to Raleigh, North Carolina where he began his career as the General Manager for Montlawn Funeral Home, Montlawn Memorial Park, and Woodlawn Memorial Park.
Watching his father constantly get up in the middle of the night to care for someone's loved one or his mother embrace a family as they walked into one of their funeral home locations, Sean learned from a young age what being a true death care professional really meant. He understood very quickly that this isn't just a job, but a way of life. He believes that every life has a special and unique story and he is honored to continue to help families tell it.
Sean graduated from Olivet Nazarene University with a Bachelor's of Science degree in Business Management in 1998. He also achieved an Associate's degree in Mortuary Science from Worsham College of Mortuary Science in 2000. Sean has been married to his beautiful wife, Virginia, for over 20 years. They have three fantastic children with John being the oldest, Ava Rose, and Max. He loves sports and especially the Chicago Bears.

"Show me the manner in which a nation cares for its dead and I will measure with mathematical exactness the tender mercies of its people, their respect for the laws of the land, and their loyalty to high ideals." - Sir William Edwart Gladstone

Sean is a:
Licensed Funeral Director and Embalmer in North Carolina and South Carolina
Licensed Funeral Preneed Specialist
Licensed Cemetery Preneed Specialist
Certified Crematory Operator