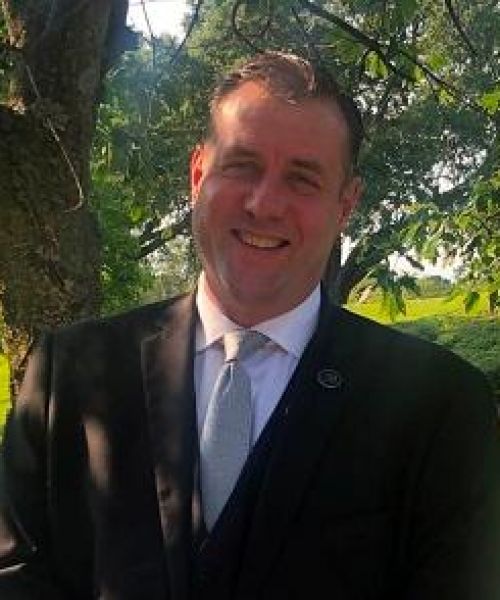 John Paul "JP" Womble
Licensed Funeral Director & Funeral Home Manager
John Paul Womble is a native son. He is known for his professionalism, gentility and passion for serving families from all walks of life and diverse backgrounds. JP started his apprenticeship with Montlawn in 2009, and now he leads our Montlawn Funeral Home and Cremations team as the Funeral Home Manager. He has a long history as a social worker and program service director for triangle non-profits. He is a 4th generation native of Raleigh, a graduate of Needham B. Broughton high school, and attended Campbell University, North Carolina State University, and most recently, Fayetteville Technical Community College.
"Being able to serve families and help them honor the life and share the memories of someone they love is an incredible honor. As we say at Montlawn, 'Sharing your life's story - is our life's mission!'"
John Paul and his family are members of Pullen Memorial Baptist Church. JP is committed to and passionate about serving those in need. Committed to our community and folks in need, JP can always be found taking part in community programs across the Triangle - and beyond.